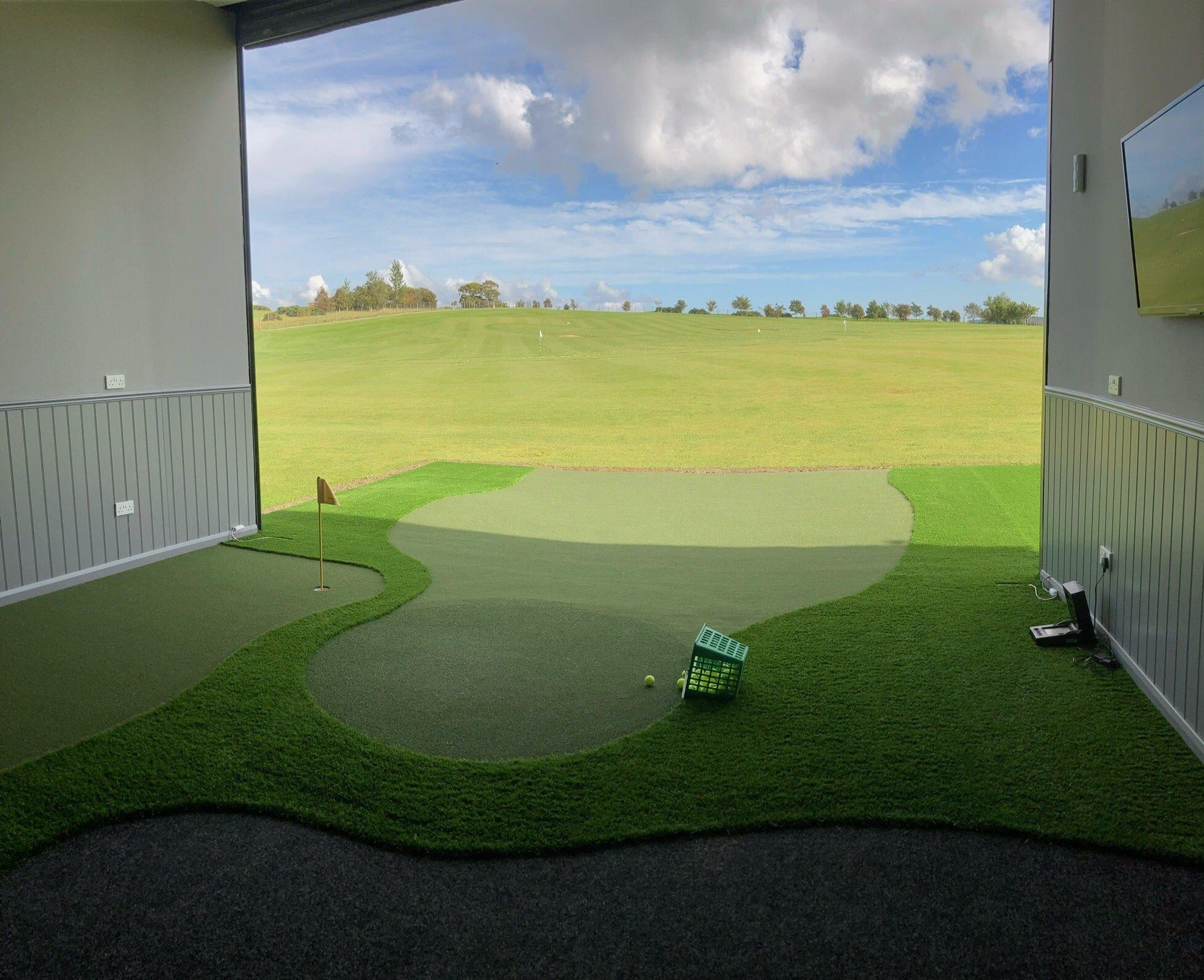 Kingsfield Golf and Leisure
Kingsfield Golf and Leisure is home to an exceptionally maintained, 9 hole USGA specification course as well as an 18 hole family putting green, short game area, 20-bay Trackman driving range, TaylorMade Performance Centre, private tuition studio, Indoor Stephen Gallacher Centre of Excellence and Tee Caddy coffee shop.

Conveniently located off the M9 between Edinburgh and Glasgow, Kingsfield is delighted to offer all visitors a fabulous golf experience regardless of ability, age, or gender.
Kingsfield Golf and Leisure
Cameron

Head of Teaching and Custom Fitting at Kingsfield

Cameron has been a PGA Teaching Professional for almost 10 years, he started his trade at The Musselburgh Golf club. Cameron has played on the Scottish Tartan Tour and enjoyed some success by finishing inside the top 15. He is keen to pass on his experience and knowledge he has learnt. Cameron Continues his Professional development by keeping up to date with all new teaching techniques and using equipment such as SAM Puttlab Trackman, Flightscope & Video Analysis.

Peter

European Tour Teaching Professional

Peter had a successful career on the European Tour for several years until injury cut his playing career short after 200 events. He has multiple wins on both Challenge Tour and Europro Tour. In total he was a touring professional for almost 20 years, competing all around the world. He now dedicates himself to helping others improve their game.
Kingsfield Golf and Leisure
Kingsfield Golf and Leisure
Kingsfield Golf and Leisure
Kingsfield Golf Centre, Linlithgow, West Lothian, EH49 7LS
01506671607
Monday

Tuesday

Wednesday

Thursday

Friday

Saturday

Sunday

08:00 - 21:00

08:00 - 21:00

08:00 - 21:00

08:00 - 21:00

08:00 - 21:00

08:00 - 16:00

08:00 - 16:00